SOS: Help Rescue My Mom and My Aunt in China
On July 29th, 2008, just one week before the Beijing Olympics, my parents were abducted by police while at a friend's home in Weifang City, Shangdong Province using the so-called "Peaceful Olympics" as an excuse. On July 9th, about a dozen Weifang police officers broke into my parents' house in China and took away personal property worth an estimated $7,000.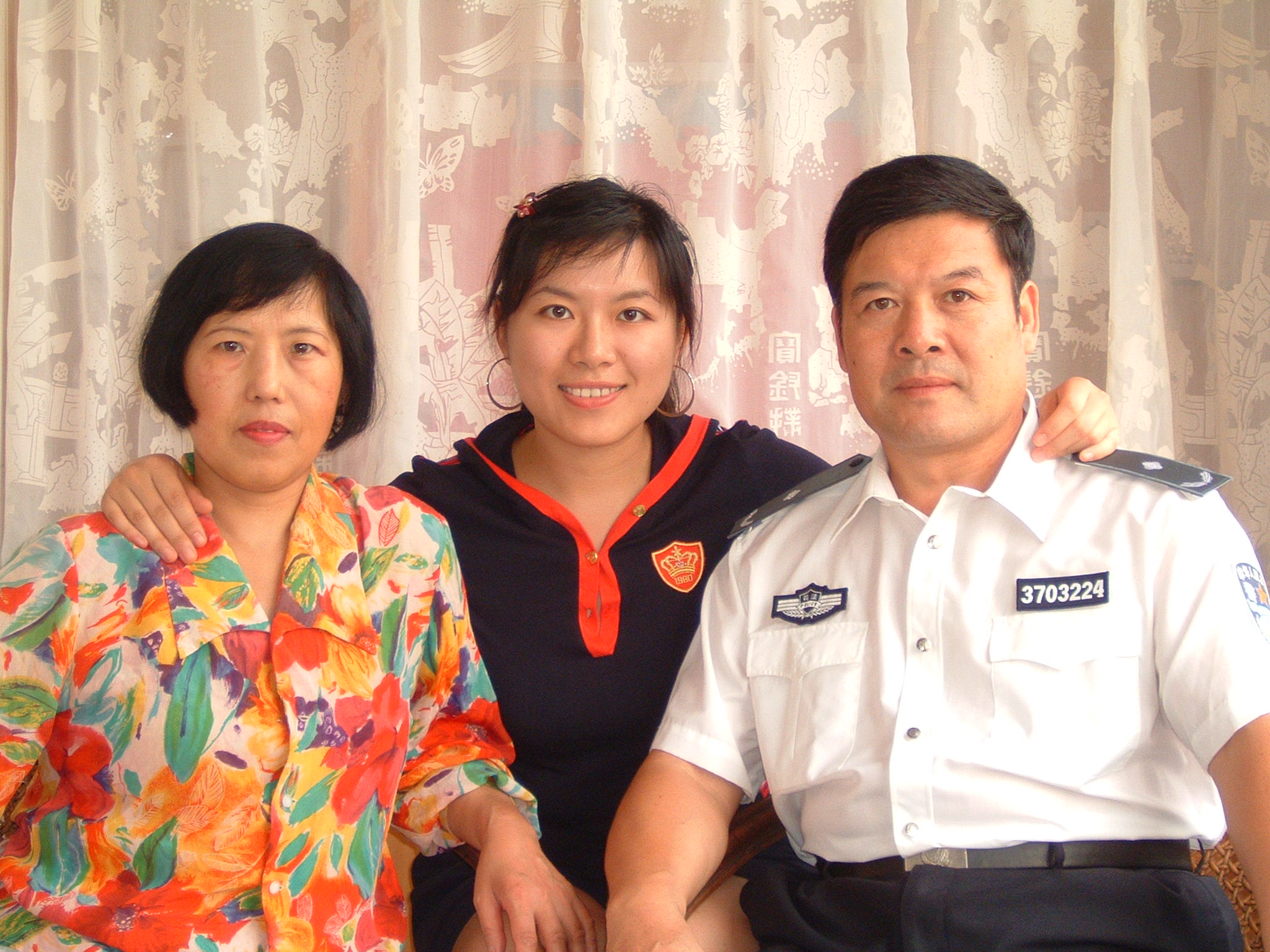 My mother, Cao Junping, learned Falun Gong, a peaceful body, mind and spirit practice, in 1995. Rooted in the Buddhist traditions, Falun Gong emphasizes moral rectitude.
Three principles-Truthfulness, Compassion, and Forbearance-form the backbone of Falun Gong's teachings. But in 1999, the Chinese Communist Party launched a severe persecution all over the nation to eradicate this peaceful practice. My mom was detained and severely tortured. As of today, more than 3,000 Falun Gong practitioners are confirmed to have been persecuted to death, while the actual number is much higher, since information is tightly blocked. In my home city of Weifang alone, about 100 Falun Gong practitioners have been killed by the Communist regime for their belief in Falun Gong. Nearly 1,000 practitioners were taken to forced labor camps, and another 100 received different kinds of sentences.

I have lost contact with my mom since she was arrested. I don't know her whereabouts. When my relatives in China ask the police, they are told that they are not allowed to give them such information. But I know that many Falun Gong practitioners are tortured in the detention centers, forced-labor camps, brainwashing centers, jails, mental facilities and secret concentration camps. My aunt was sentenced to one year in a force-labor camp on August 10th, 2008. Before that, she was forced to sit on a small stool without being given food or drink for a week. I dare not imagine how badly my mom may be treated. In an attempt to stop me from rescuing my mom, the CCP officials even threatened that if I continue to expose the crimes they are committing in China, they will use various means to stop me in America.
I would like to appeal to the media, government officials and the general public to help in any way they can. Please stand up to say, "No!" to the persecution of Falun Gong and help rescue my parents and other innocent Falun Gong practitioners.
Ways you can help:
1. Sign an online petition calling for an end to the persecution of Falun Gong at http://www.fofg.org/act/act_petition.php?pid=1
2. Write to or call my Senators and tell them this is a very urgent issue and ask them to communicate with the Chinese ambassador and Chinese government.
Kit Bond Phone: (417) 864-8258
Claire McCaskill Phone: 417-868-8745 Fax: 417-831-1349
3. Write to or call Congressman Roy Blunt and tell him this is a very urgent issue and ask him to communicate with the Chinese ambassador and Chinese government.
Phone: (417) 889-1800; Fax: (417) 889-491; E-mail: blunt@mail.house.gov
Thank you for your support for human rights!
If you have any questions or suggestions, please contact me at jin513@missouristate.edu
Sincerely yours, Jin Pang, a graduate student in MBA at MSU
For more information about the arrest and persecution of Cao Junping, please see the following articles:
Weifang City Practitioner Cao Junping and Her Husband Detained http://www.clearwisdom.net/emh/articles/2008/8/19/99954.html
Faculty and Students at Missouri State University Support Rescue Efforts for Falun Gong Practitioners in China (Photos)
http://www.clearwisdom.net/emh/articles/2008/9/20/100799.html
Practitioner Ms. Cao Junfeng's Home Ransacked By Police For the Second Time--Sister's Whereabouts Unknown
http://www.clearwisdom.net/emh/articles/2008/9/29/101031.html
Los Angeles: Falun Gong Rally Protests Persecution
http://www.clearwisdom.net/emh/articles/2008/8/22/100039.html